Trusted to Store and Serve Content Globally By









Why Pros Choose Backblaze B2 Cloud Storage for Media

Surprisingly Simple
Get started in minutes and save countless hours ongoing.

Always Active
Instantly accessible with no nearline, offline, or tape delays.

Workflow Friendly
Seamlessly connects with NAS, SAN, MAM, and other tools.
Works With Hundreds of Integrations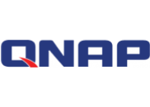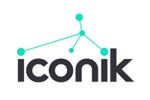 $5/TB/month.

No hidden fees. No delete penalties.

Storage
$0.021 GB/Month
Download
$0.05 GB/Month

Storage
76% lower cost
$0.005 GB/Month
Download
80% lower cost
$0.01 GB/Month
Meet With Us For A Chance To Win Your Own Swag Pack!
There will be 3 winners, with each winner receiving a Backblaze swag pack. This sweepstakes will begin on March 30, 2022 and will end on April 26, 2022 at 6:00 p.m. PDT