Key Takeaways
Understand how to create an effective backup strategy with 3-2-1 and Grandfather-Father-Son best practices.
Learn how to choose a backup solution, including criteria for evaluating backup software and cloud storage.
Understand the criteria for planning an effective disaster recovery plan.
Implement best practices to protect the data on your servers.
Learn how you can strategically back up your servers. Download our ebook "Server Backup: A Comprehensive Guide to Protecting The Data on Your Servers" today.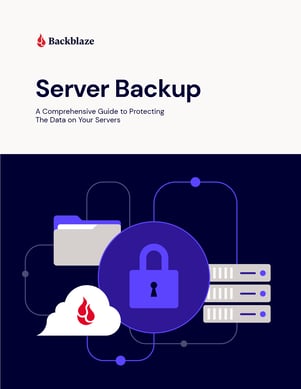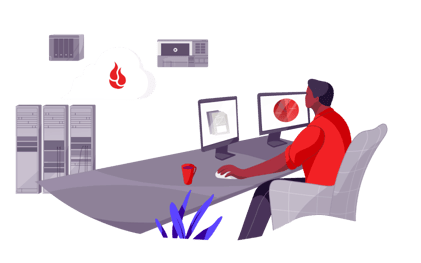 About Backblaze
Backblaze is the leading independent cloud provider that makes it astonishingly easy for businesses
to store, use, and protect their data. Its B2 Cloud Storage platform offers always-hot, S3-compatible object storage that's readily available through APIs, ISVs, CLI, and a web UI. With a tech stack agnostic approach that integrates with companies' existing workflows and preferred compute and CDN tools, the platform fits multi-cloud, hybrid cloud, and other IaaS strategies. Enterprises in more than 175 countries use Backblaze to host content, build and run applications, manage media, back up and archive data, and protect and recover from ransomware.